Other Bertram 31 Related Links
You Live, You Die, but did you ever fish the UVI? -- The Second Annual UVII was a resounding success!
Want to Plan Your Own Event? Here's a Handy Guide to get you started!
---
---
---
Bertram31.com Sponsors:
ProSportfishing - Brian Barragy
31 Bertram Specialties - Alex Whitaker
Individuals Supporting Bertram31.com
---
Member B31s and Individual Project Sites



Boat Building Tips: - Currently over 40 tips to help you upgrade your boat. Topics range from quick and simple shop suggestions to in depth repairs and modifications. (Updated 10/22/05 More...)


---
---


Fish the Hamptons, NY Inshore and offshore with Charter Boat Captain Brewster Minton.

Capt Alex Witaker - 31Bertram.com - West Coast Custom Parts for the Bertram 31

High Tide Marine - We stock many obsolete and hard to find
Bertram 31 replacement parts.

Glass Tech - Custom Modifications on boats, especially Bertram 31

Cabrera Yachts - The 31' Bertram Renovation Specialists (Cabrera Sr.)

Gameboats - Sydney, Australia - The Down Under Bertram!

Bertram 31 SF - Boat Review by David Pascoe

"Sea Strike" - Hawaii charter fishing on the Kona Coast

Performance specifications Submitted by Paul Gozewski (Capy) - "Slip is the first measure of vessel performance. Lower % slip is more efficient. " (More...)



---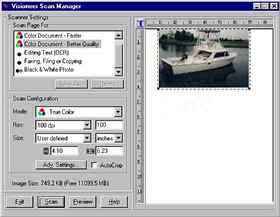 Tips on Sending Scanned
Images as Email Attachments...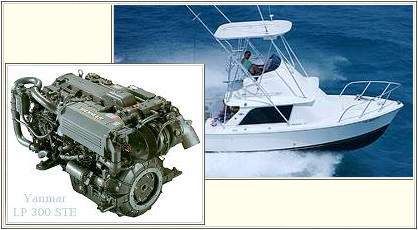 Bruce Creamer's re-power article, based on his recent gas to diesel conversion on Jamie MacGregor's 31 and the current re-powering of a 32 Luhr's. The conversions feature the 300hp Yanmar 6LPSTE. (Bertram 31 shown is Jamie's "Double Mac".)


"Fortuna's" console bubble has caught the eye of all who've seen it. A re-designed model, (without the angle break as on "Fortuna"), is now available as a ready to install unit. For more info see: Console Bubble and Base Diagrams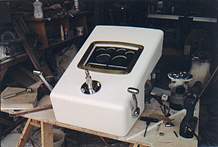 Other Links of Interest, (non Bertram 31 sites)

Super TefGel - Tef-Gel's amazing composition is derived from a specially formulated PTFE paste which allows use in all weather conditions to prevent rust, corrosion and siezing.
---



If you know of other links that should be here,
please contact us at:
links_request_B31@bertram31.com
|| FRAMES ON | FRAMES OFF ||

|| Purpose | Bertram31.com Features | "Fortuna/Ishgair" ||
|| Links | Images | Guest Log | Bulletin Boards ||
|| Custom B31 Parts Available ||